Visits & visitors

Of course, we know that the school curriculum and provision is really important to a child's education, but at Sutton Road Primary school, we also know there is so much more to being at school… and we always endeavour to offer our children the best opportunities we possibly can.
That's why there is so much more on offer for children at Sutton Road outside the classroom…
We aim to bring learning to life for our children and give every child the opportunity to learn outside the classroom on school trips, inviting visitors into school and if they chose to, taking part in an overnight residential.
Take a look at some of the things we get up to.
School Visits & Visitors
Year 1 Celebrate Christingle
The children used an orange to represent the world and put red tape around it to represent the love God has for the world and the blood of Jesus. The sweets/dried fruit represent God's creations in the four seasons. The candle represents Jesus being the light of the world, bringing hope.
Father James came to school to give the service and we the children sang Little Donkey.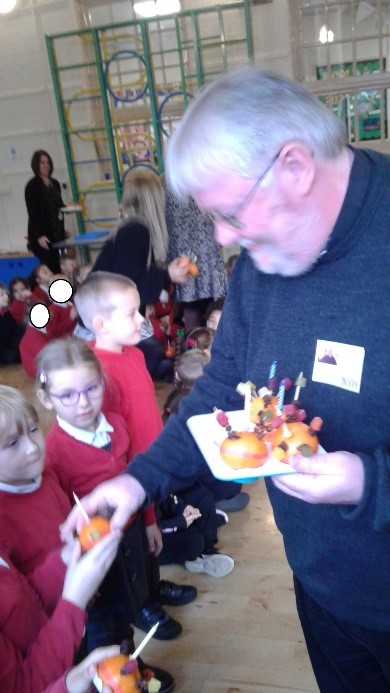 Leon's Legacy – Nurse Visit - Year 2
Year 2 have had a special visitor in class this week. Holly is a nurse at Kings Mill and she looks after people with heart problems. She and her charity have donated a defibrillator to our school and trained the staff.
Our children have found out all about her role in the hospital. She brought Tony her resuscitation dummy and showed the children CPR. They had a brilliant time doing CPR on Tony and the smaller dummies she brought in.
Holly also showed the children how to bandage and put a sling on. She brought some stethoscopes and they listened to their heartbeat and their friend's heartbeat. Finally, they all put a partner into the recovery position. What a fantastic afternoon we had and we would like to say thank you to Holly for coming to see us and helping us learn about first aid.
To show our appreciation we would like to raise some money for her to give to the charity Leon's Legacy which she runs. This charity gives out defibrillators to public places and trains staff on how to use them.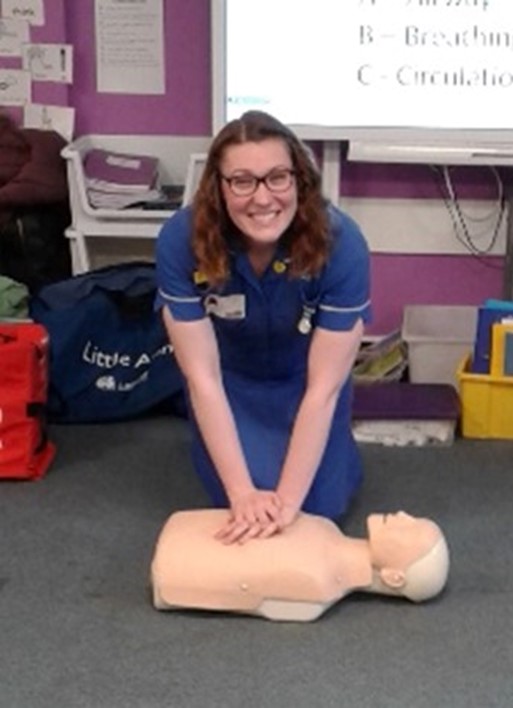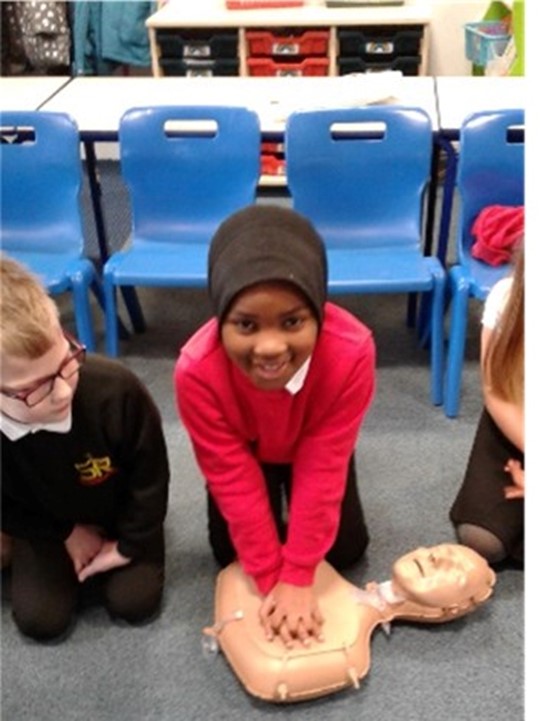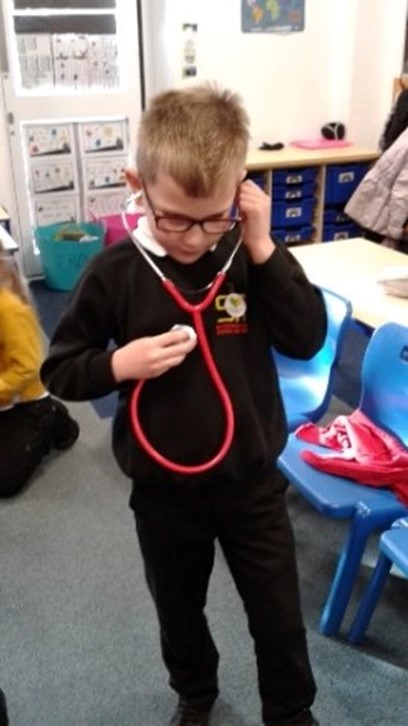 Visit by the Coal Mining Authority - Year 3
Year 3 had a visit from the Coal Mining Authority. We learnt all about Victorian coal mining and what it would have been like to have been a child working in a coal mine. We then compared this to more modern-day methods. We looked at photographs, watched videos and looked at a range of artefacts and safety equipment. We even got to try some on! Thank you Craig and Dave for giving up your time to come and talk with us!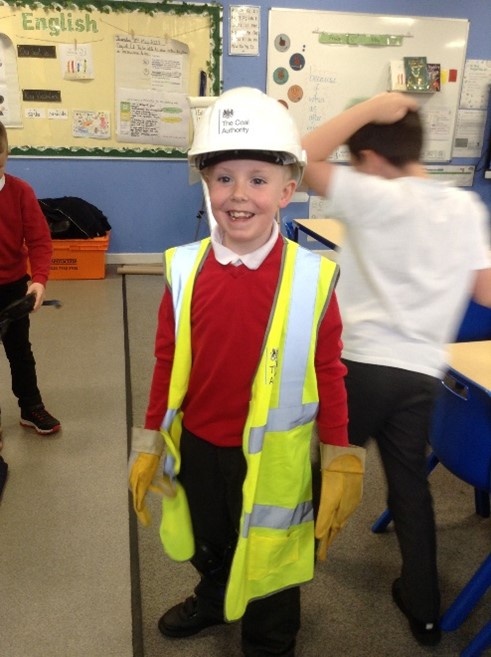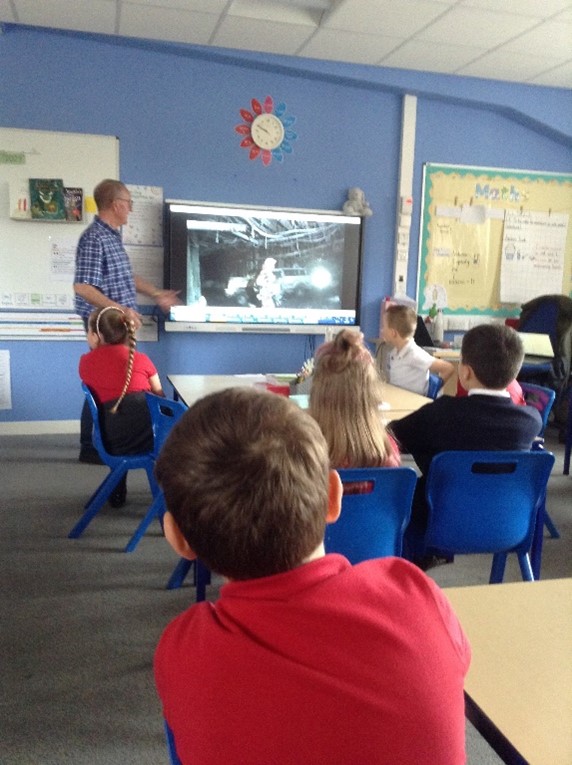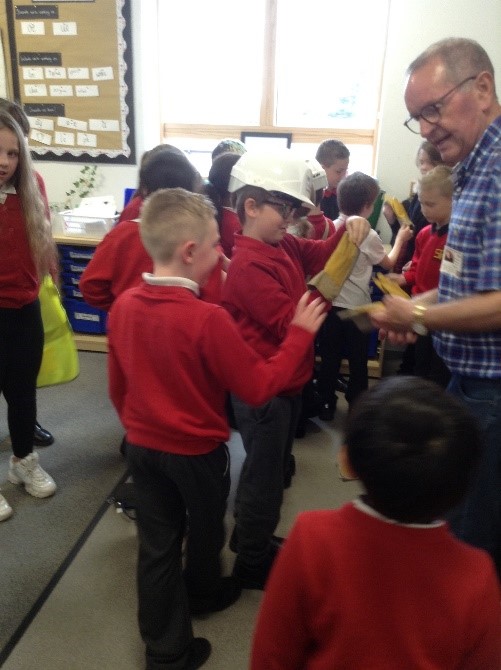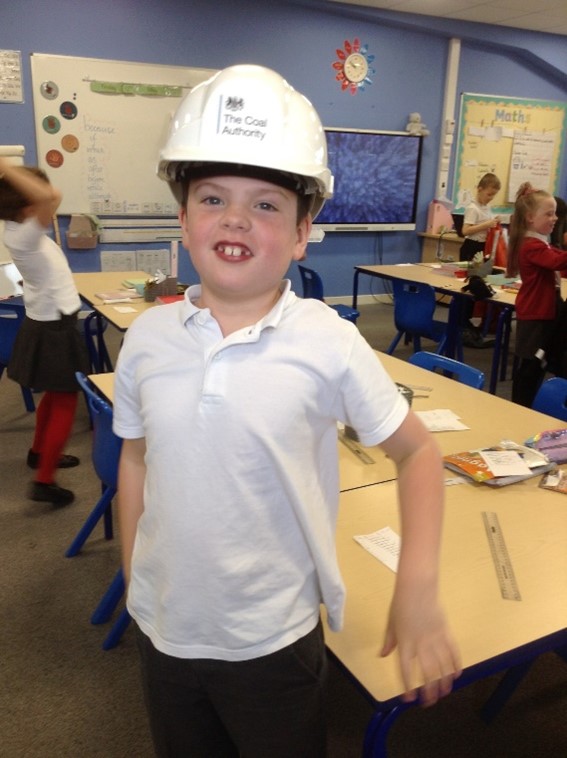 Creswell Crags - Year 3
Year 3 visited Creswell Crags to experience an 'On the Hunt' day. We explored a cave where people lived during the Stone Age, looked at prehistoric animal bones, built our own homes and threw spears like real hunter gatherers. We also took the board games we'd made along and the Education Team at Creswell Crags were so impressed with the children's hard work and knowledge of prehistory. Here are some photos of what the 'Elk Tribe' got up to.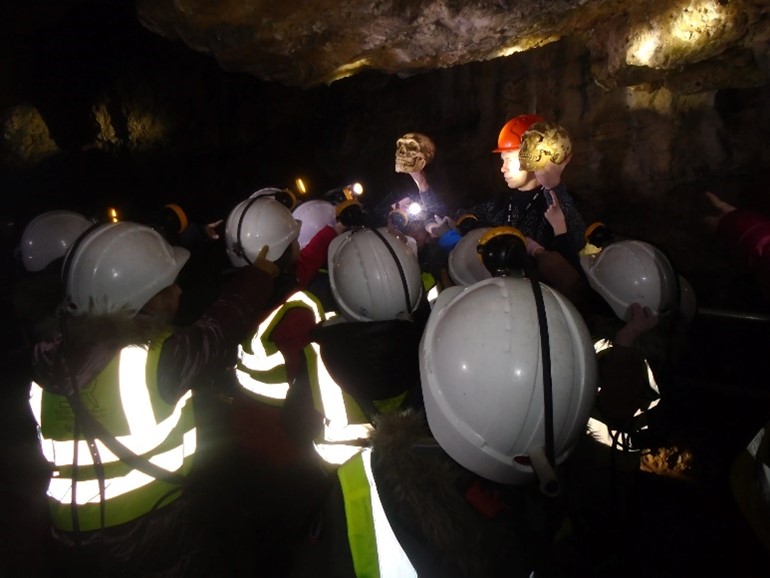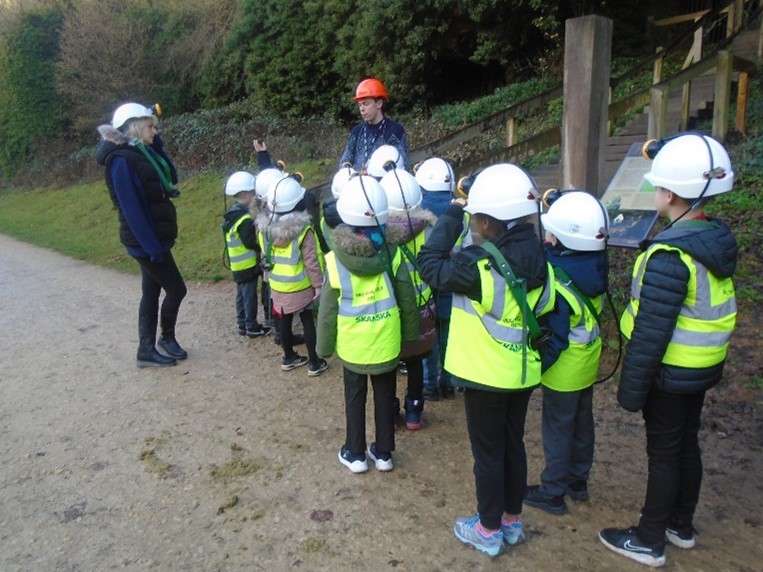 Cadbury World - Year 4
Year 4 had a fantastic day at Cadbury World. We began our day with the Chocolate tour, seeing the historical context of where Chocolate came from and how Cadbury developed their well-known "Dairy Milk". We walked through the old factory and rode the Cadabra ride. We even got to taste some chocolate with a variety of toppings while watching the workers create different shaped chocolates, using moulds. When the tour was over, we had a quick stop for lunch before visiting the 4D cinema experience. The chairs moved, making it feel like a real Rollercoaster! We ended our day with a Mayan workshop, learning all about the Maya way of life, some of the clothes and head-dresses they would have worn and even played a Mayan game of Pok ta Pok.
Although we hit a little traffic on the way home, we had an awesome day and can't wait to continue our learning about the Maya civilization!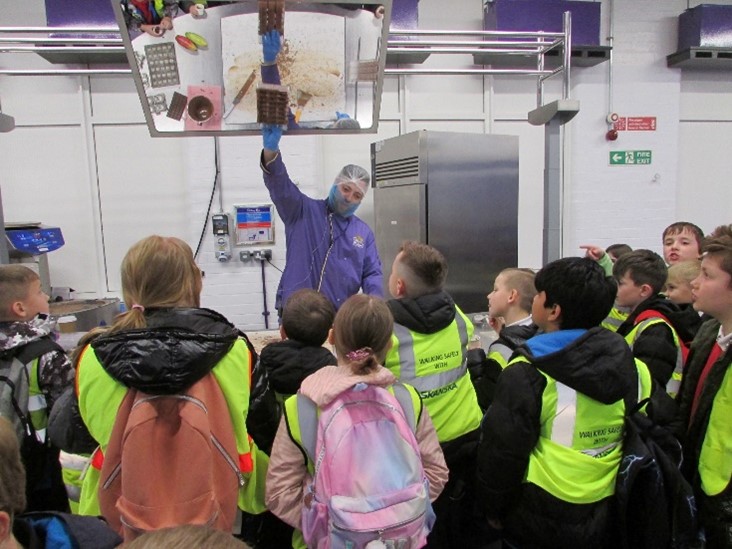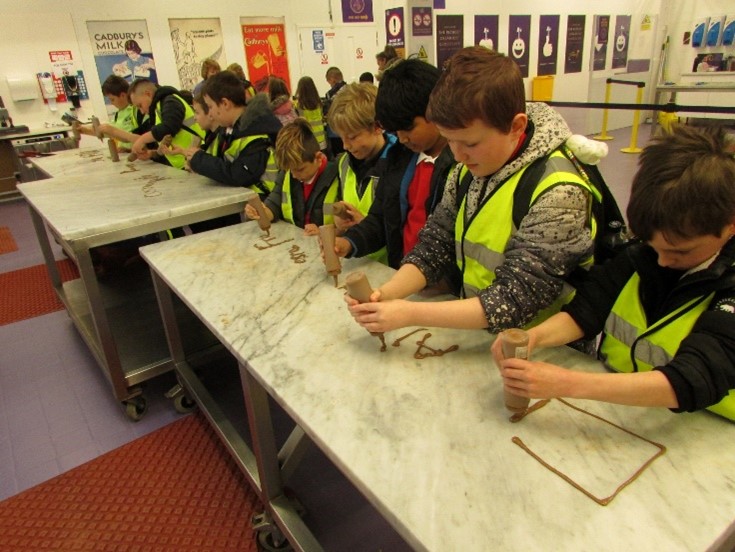 Train ride to Crewsell Crags - Year 5
The Train Line project, in collaboration with Sutton Road Primary and Nursery School, First Art, and East Midlands Railway, reached its exciting conclusion last week. The year 5 participants, who played an integral role in creating the fantastic artwork displayed at Mansfield train station, were treated to a special outing.
To finish this fantastic project, all the participants had the wonderful opportunity to embark on a train journey to Creswell Crags. This memorable experience included a trail leading from the station to the Crags, allowing the students to fully immerse themselves in the beauty of the surroundings.
Following an invigorating walk, we explored the museum and had lunch in the park area. The trip was particularly meaningful for those students who had never ridden a train before, with many unable to hide their excitement, and everyone thoroughly enjoyed the scenic route the trail provided.
We sincerely hope that all the participants had a remarkable time. Projects like these not only foster creativity and collaboration but also open doors to new adventures and unforgettable moments.
Thank you to Sutton Road Primary School, First Art, and EMR for their invaluable support throughout the Train Line project. Together, we have created lasting memories and empowered young minds to explore the world around them. Here's to many more exciting projects in the future!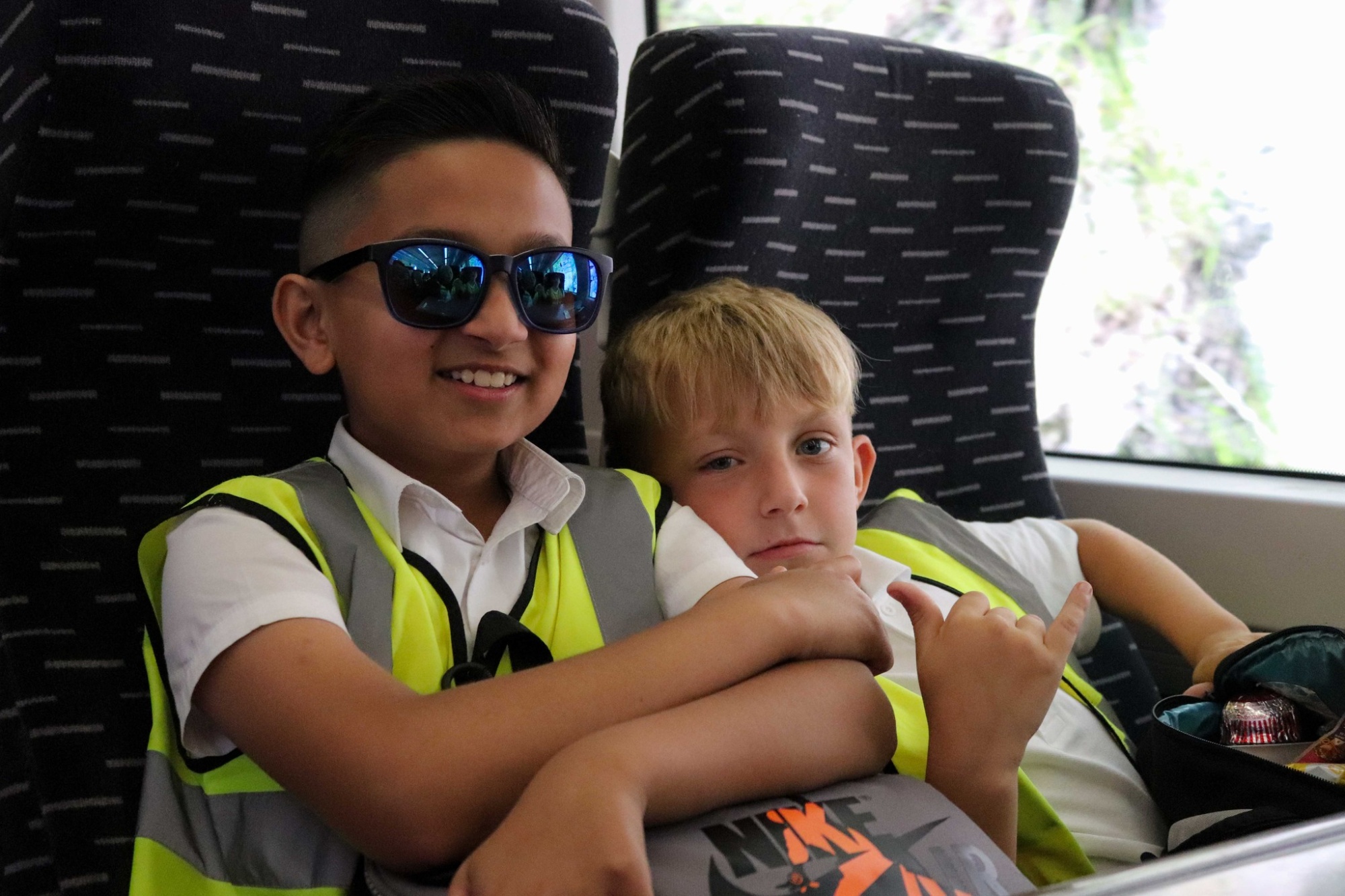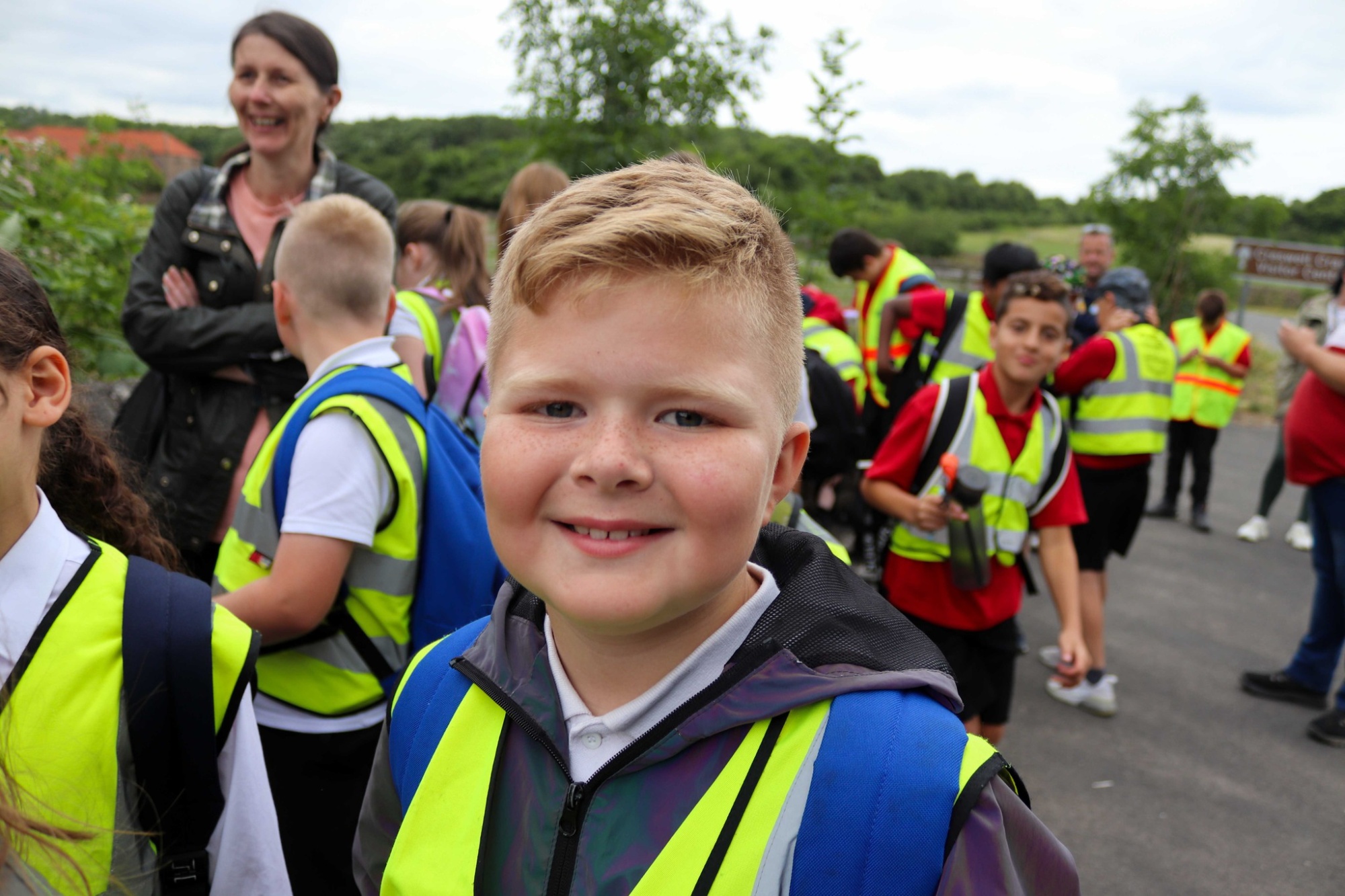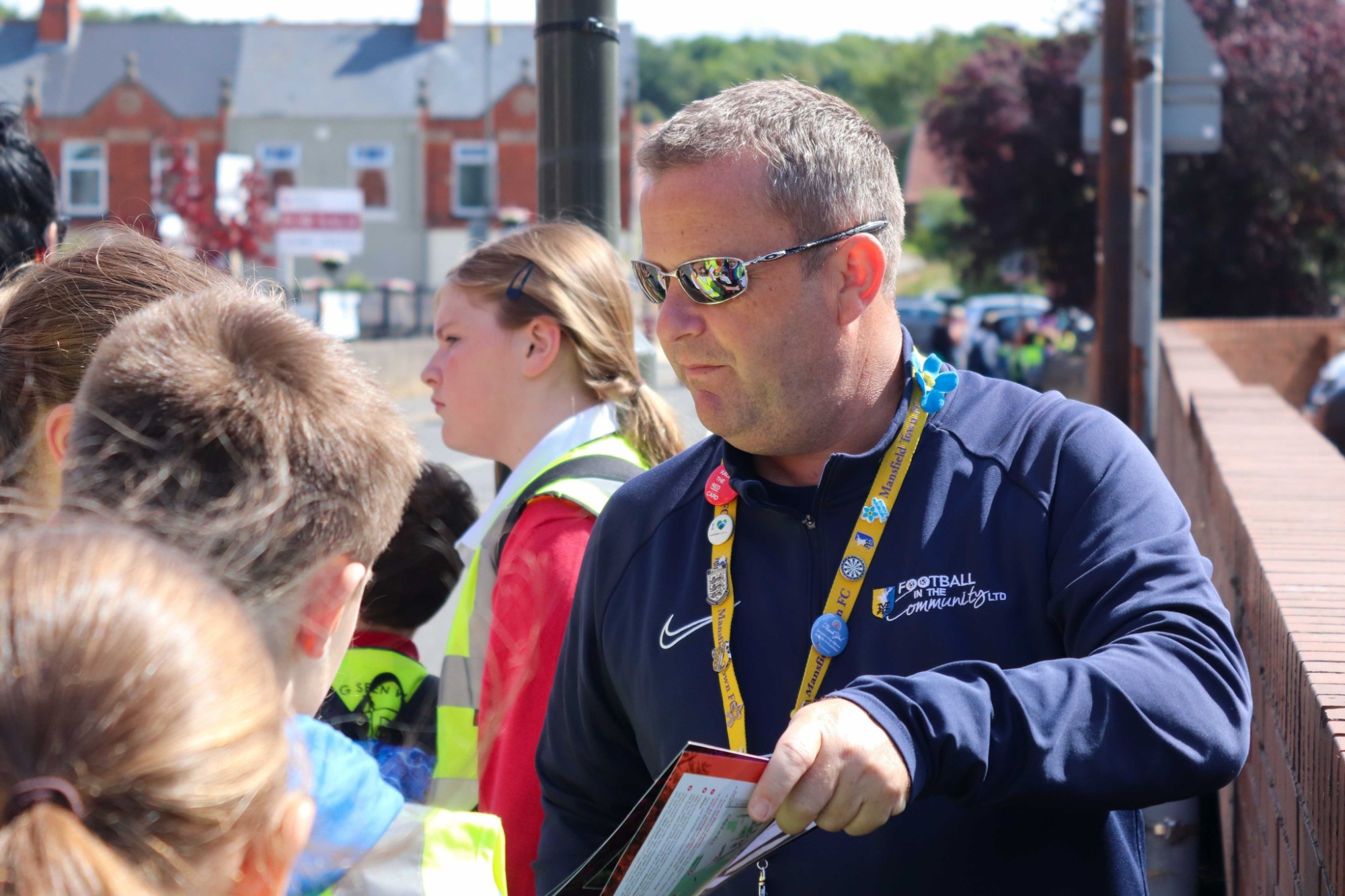 Year 6
Coming soon
Overnight Residential Visits
Our Year 6 children had the opportunity to go to Walesby for a residential stay.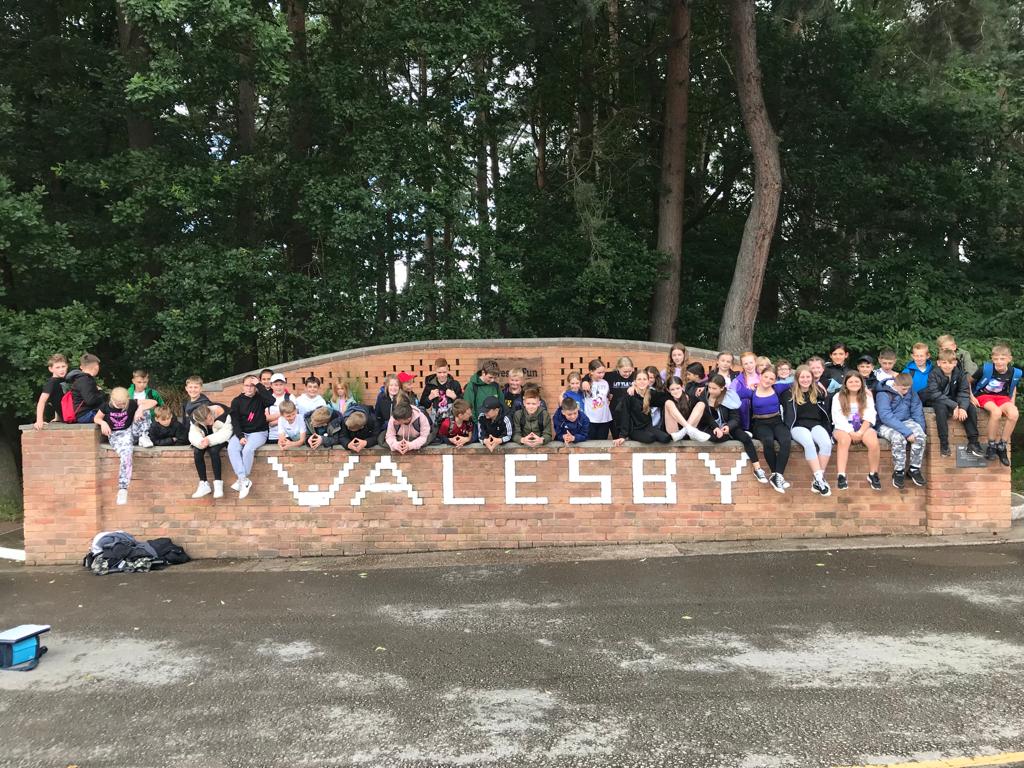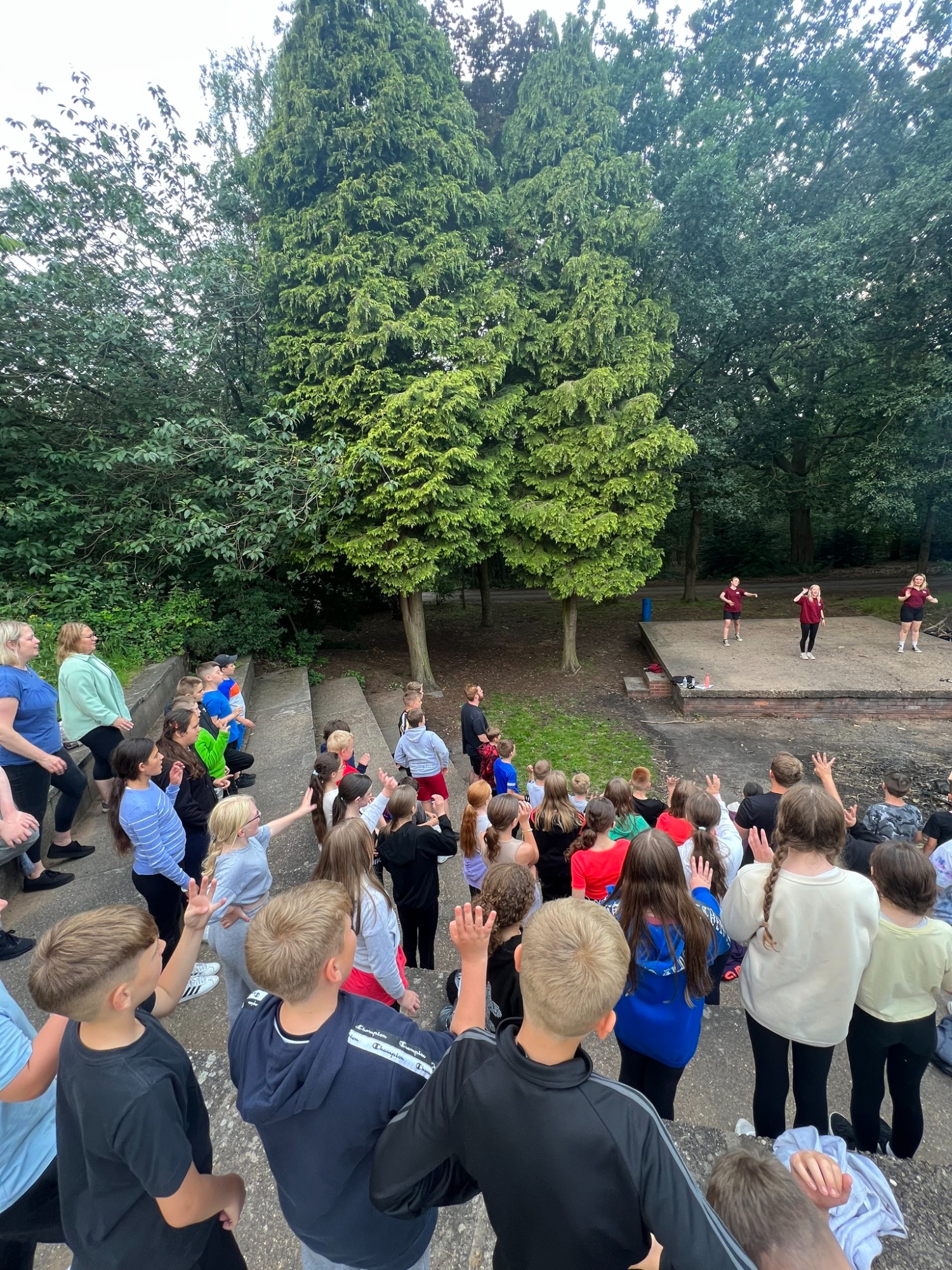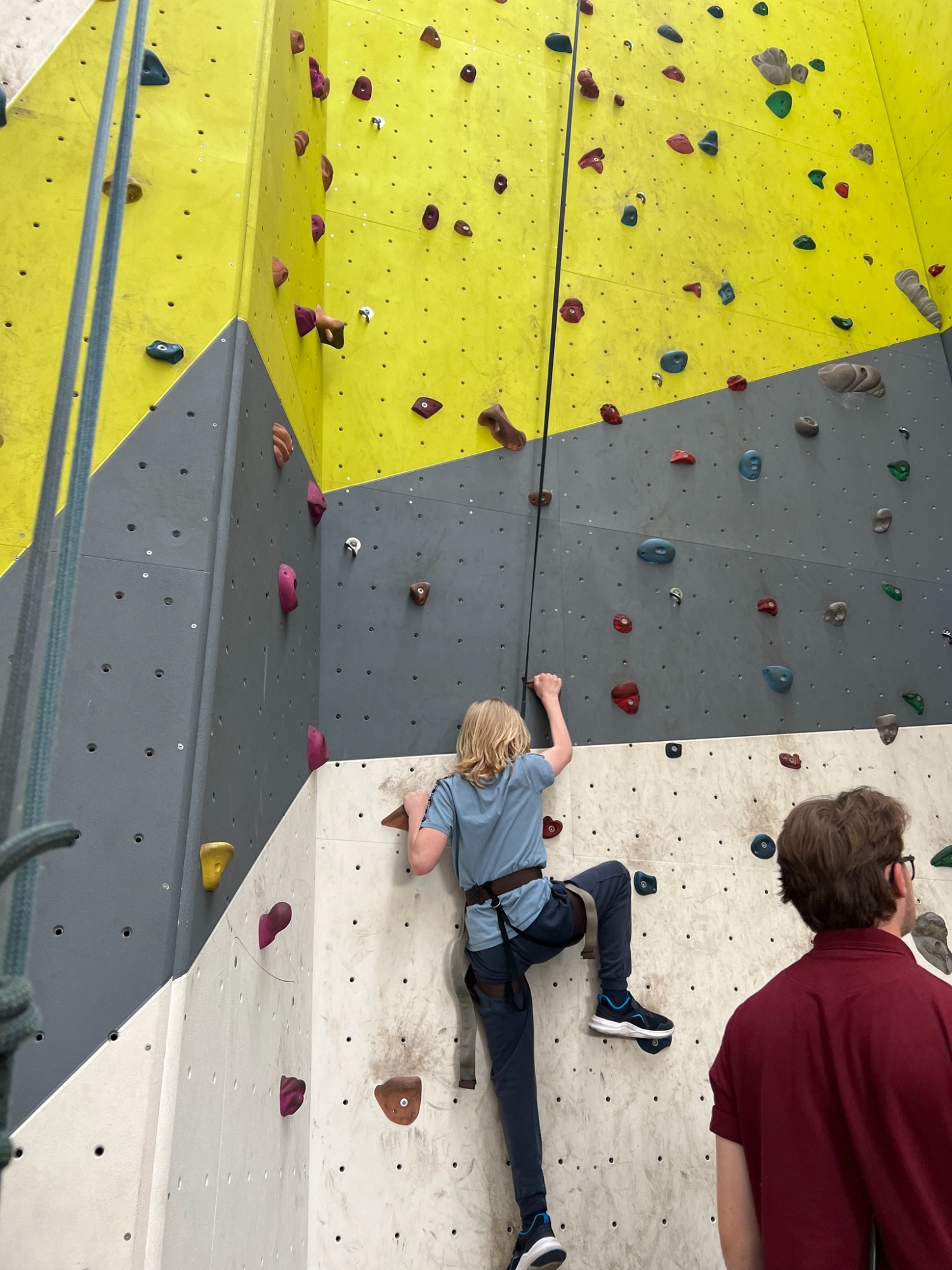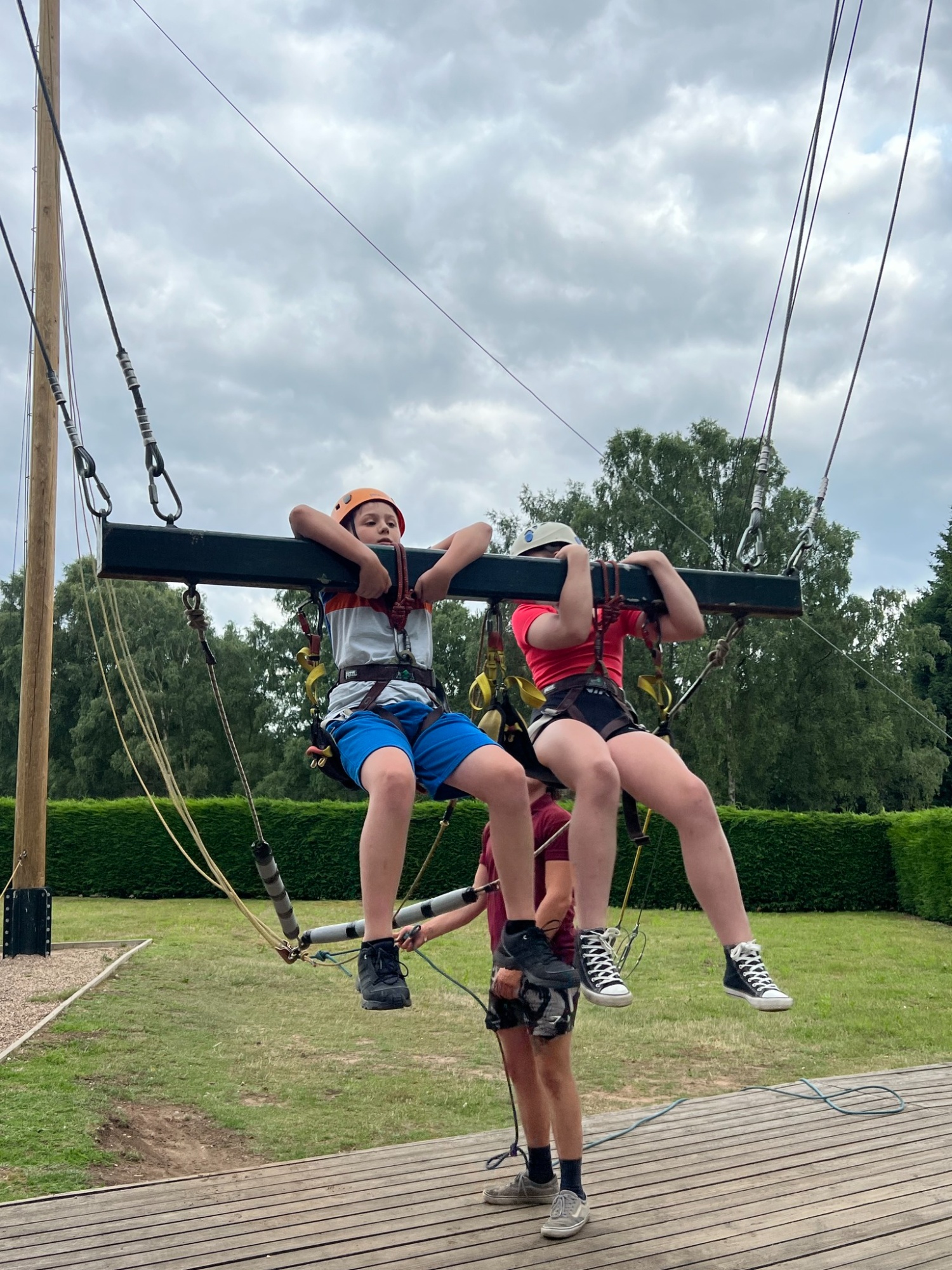 Year 5 Bamburgh residential visit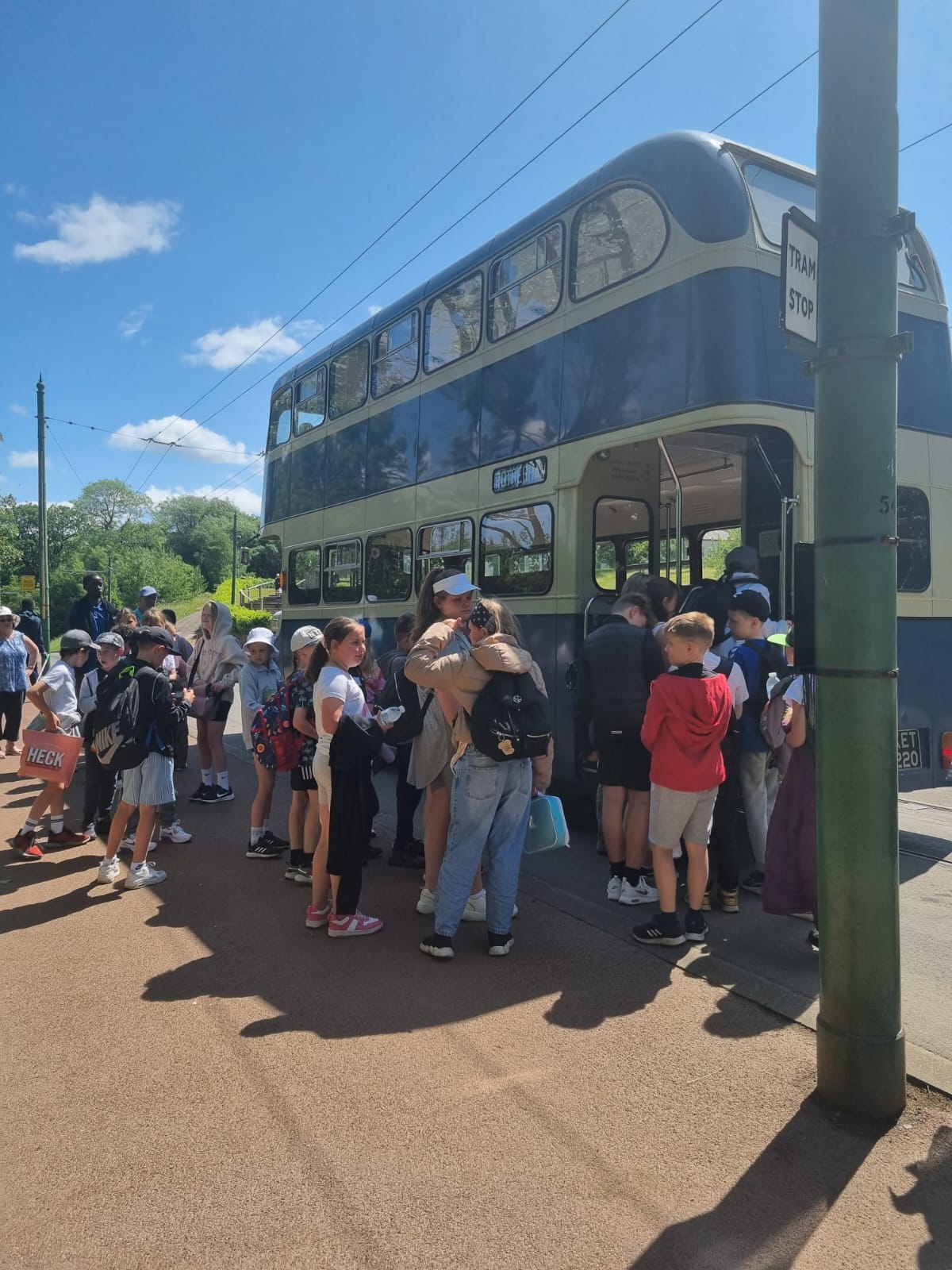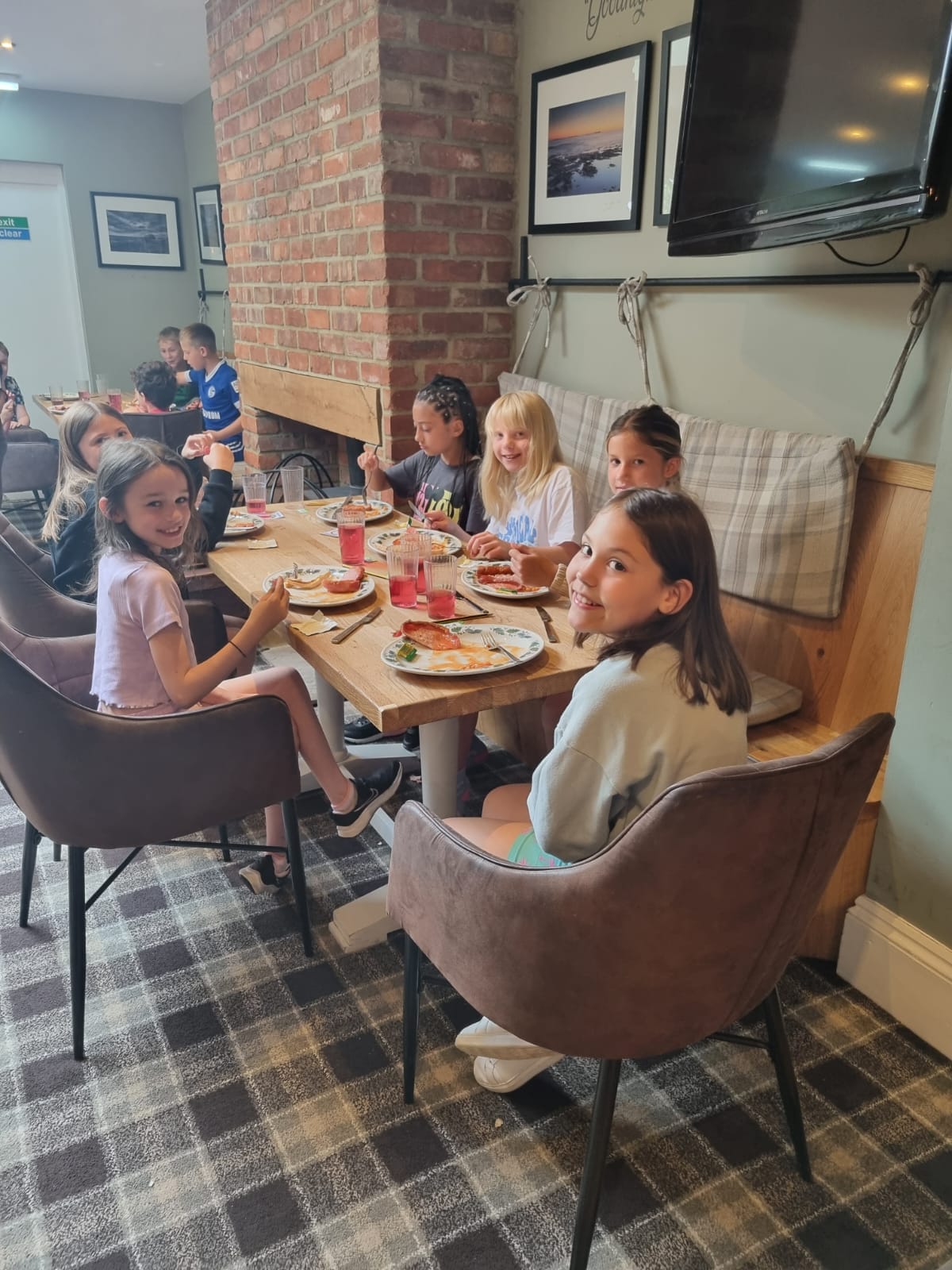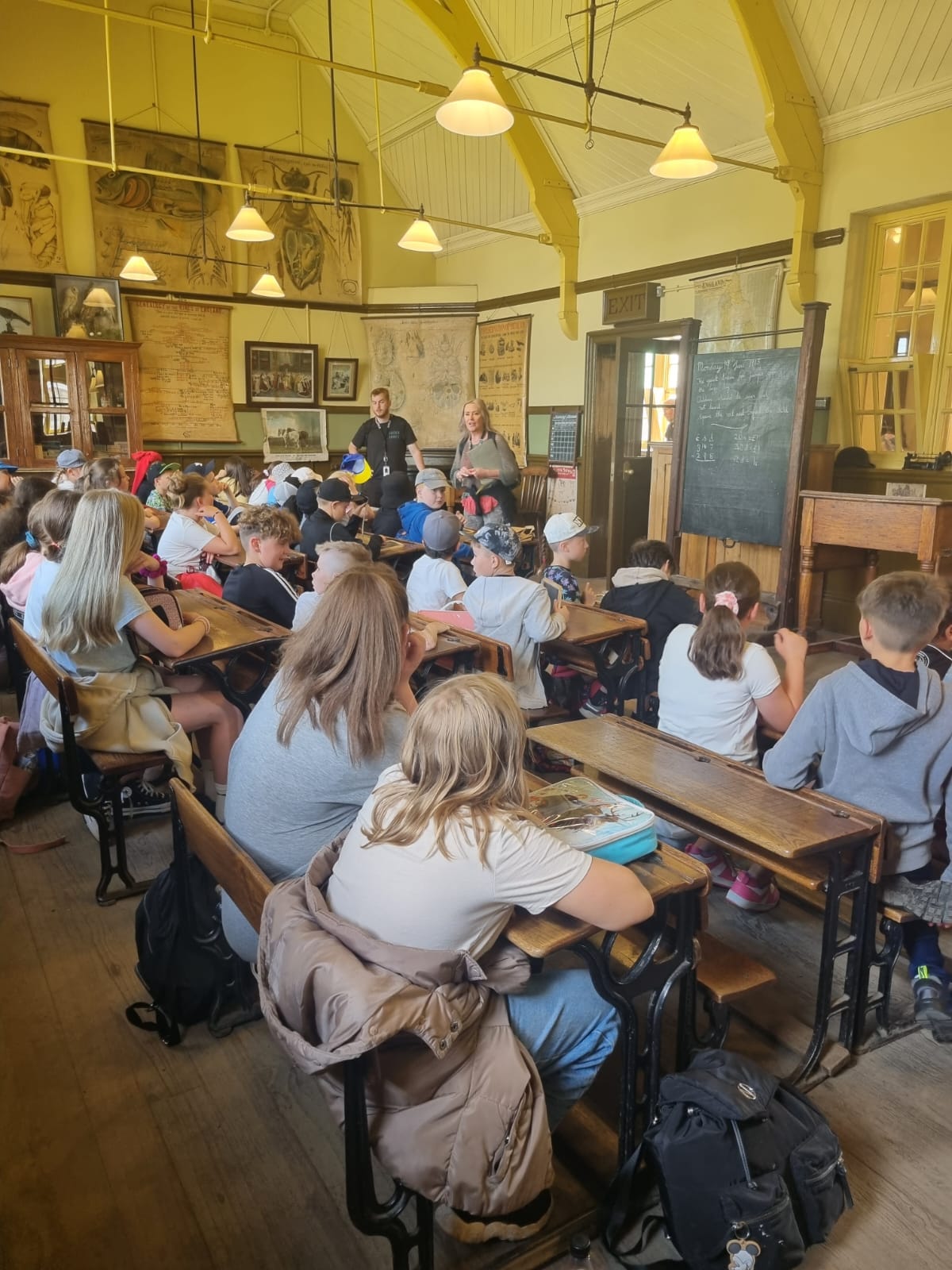 We are hoping to organise overnight stays for our year 3 and year 4 children next year!!