About Us
We are delighted to welcome you to Sutton Road Primary School & Nursery, a friendly, happy school, where every person really does matter! We believe every child is unique and with this in mind, we work really hard to make sure our children are safe, have lots of fun and fulfil their potential.
A word from Emma Severn, Head of School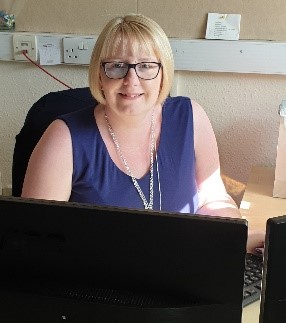 Firstly, can I welcome you to the Sutton Road Primary website, I hope you find all the information you are looking for.
I started here at Sutton Road Primary last academic year in September 2019 as the Head of School, having worked very closely with the school, staff and Executive Headteacher for the past five years in my previous role as Head of School at our Collaborative school Holgate Primary School in Hucknall.
When visiting Sutton Road Primary, you will see we are a large school, with a large school site but rest assured the children and families are at the centre of all we do and we value greatly the support of our parents and the community around us.
We have high expectations of all our children and strive for them to achieve their very best during their time with us. Staff work hard to deliver a curriculum that aims to provide opportunities for our children to develop their academic skills and knowledge, but also their 'Always Abilities' curiosity, resilience and their desire to learn, all skills and attributes that will make them successful in their adult lives.
At Sutton Road Primary we all take pride in our school and are committed to supporting our children through their primary years in becoming polite, successful and motivated young people.
PRIDE
Personal Responsibility In Delivering Excellence
A word from Nicola Davies – The Executive Headteacher
We are a popular, successful and growing Primary School situated close to the town centre of Mansfield. I have previously worked at the school for a number of years becoming its Headteacher in 1999. This evolved into me becoming its Executive Headteacher when we commenced our work supporting other schools in the locality in September 2012 leaving the school's day to day leadership in the extremely capable and excellent hands of Emma Severn as the Head of School.
We believe wholeheartedly in being an outward looking Primary School, which embraces working closely with other schools and establishments in order to continuously evaluate, reflect and drive further developments and improvements in all aspects of our provision for the children we serve.
It is this intrinsic belief in true collaboration as one of our core values that led us to form a formal collaboration with our partner, Holgate Primary School (in Hucknall), which we have been in since 2014. Through this strong working ethos, the growth of our shared expertise has been immense, and we have attracted and established formidable experts and outstanding practitioners at both of our schools. This has helped our standards to rise across both schools and enabled our children to experience some fantastic opportunities to enhance their learning and discovery of the wider world than would have been possible as a stand-alone Primary school.
We strongly believe that no school can continue to improve in isolation. We therefore welcome opportunities to work with other schools whenever possible in order to further consolidate our own learning and growth as professionals. We know that this is vital for us as the people entrusted with the amazing job of expanding your children's minds and helping them aspire higher in shaping their own futures.
Our everyday commitment to our children is further embedded in our 5 core values and as schools we:
Aspirations, Attitudes and Behaviour
Embed high aspirations through the development of effective attitudes and behaviours in our schools.
Ensure pupils and staff in our schools are resilient learners developing life, learning and leadership skills to equip them exceptionally well for their futures
Collaboration
Are committed to collaboration ensuring continuous development is both reciprocal and intrinsic in all we do.
Use this to ensures review, reflection and assurances to secure relevant and high-quality improvements in our everyday practice and provision.
Curriculum
Unequivocally know our curriculum is the conduit to all our aims
Ensure this is exciting, relevant, challenging and firmly rooted in meeting the individual needs of our pupils at each school
Inclusion and Diversity
Welcome diversity and remain wholeheartedly committed to inclusion
Endeavour to ensure every individual is fully accepted and provided with a strong sense of belonging within each of our schools
Outcomes
Believe our children achieving high quality educational outcomes is at the heart of all we provide.
Hold an immutable expectation that all members of our school communities strive continuously to achieve nothing less than excellence for our pupils
In summary, our school Mission Statement is that every member of the school, both adults and children, should at all times strive to take PRIDE in all they do.
Thank you for taking the time to visit our website – if you would like a visit to the school in person, please do not hesitate to contact us on the school office number where we can arrange for you to meet us and see our school in action.
Personal
Responsibility
In
Delivering
Excellence