02.05.19 Tesco PTA Token Collection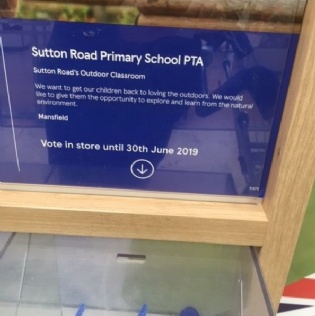 Our outdoor classroom/allotment project has been chosen to go up for the vote at all local Tesco stores in their Community Project initiative. We have been put up against two other schools so it will be a tough competition. If you do shop at Tesco please vote for us - every token will count. We think it is in most of the local Tescos.
Your help with this would be greatly appreciated by the PTA.