18.03.19 - Active Body Active Mind (VWNC)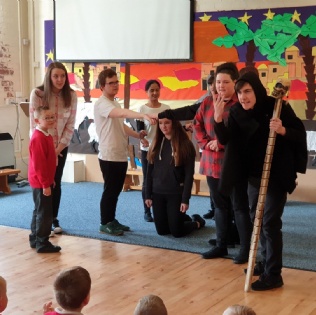 We were lucky enough to have some brilliant students from Vision West Notts College in on the 18/03/19 to share with our Y2-Y5 children an Active Body Active Mind performance. The children really took on board the message of keeping your body active and the positive impact that this can have on your mind too.
Check out images from the performance below, a year 2 class who have been keeping active in the classroom and some writing with ideas about how children can promote ABAM! Click on the image below to see more details.