Home Learning 22.06.20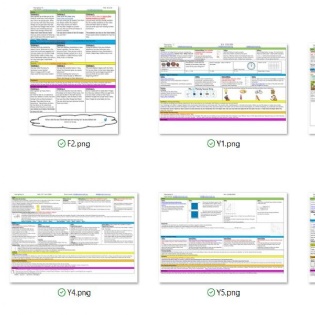 This week's home learning.
Here are this week's weekly learning overview sheets for each year group including a range of activities linked to different curriculum areas. We now have F1 (Nursery), F2 (Reception) and Years 1-5 on Teams activities, which are proving extremely popular too. The Teams activities consist of tasks from the home learning sheets but with additional teacher videos and resources to aid your child's learning and engagement in their tasks.

In light of the likelihood that some children will not now return to school until at least the Autumn Term, we want to work with and support you to ensure that children who are at home are completing some key learning tasks every day and returning these to school by a weekly deadline. From this week onwards the home learning will have a different key learning focus each week and we expect that this will be completed by the children and returned (via assigned Teams tasks or by emailing completed activities to the class teacher) on or before Sunday, 28th June 2020. This week's key learning is Maths and there are several linked activities for the children to complete. For the other activities on the home learning sheets apart from the Maths work, your child can choose between them or they may decide to complete them all.
Please see the attached document or our school website ( https://www.suttonroad.org/home-learning/home-learning-news ) for full copies of this week's learning overviews
Please remember you can email your class teacher at any point during the week to show them what you've been up to; ask questions about the key tasks or other activities on the home learning sheets or just to touch base with us.