Daily Challenge - Animal Doodles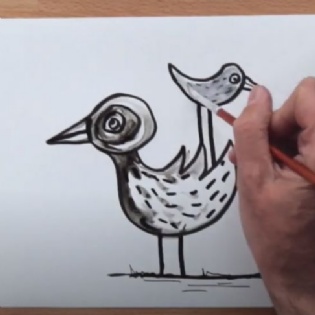 Children's Art Week – Animal Doodles!
The challenge for today as part of Children's Art week is again based around 'The Natural World' – it's Animal Doodles!
Fabric Lenny is a painter, animator, sculptor, designer, illustrator, creative director and he LOVES to draw! Watch him create animal doodles using a simple but effective pen and wash technique. All you need is paper, a felt tip pen, a brush and some water.
Watch the videos below and have a go yourself.
https://bit.ly/38jgEDm