Virtual Mentions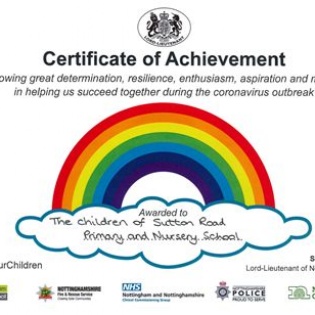 Virtual Mentions - w/e 01/05/20
Wow! What another fantastic week.
We have loved seeing all of your Home Learning, and once again it has made picking mentions very tricky! A huge thanks goes out to all you parents/carers from everyone at school. The Lord Lieutenant and services of Nottinghamshire also wanted to recognise all the brilliant work the children, parents and carers were doing to ensure everyone stayed safe during this difficult time. Check out his message to Nottinghamshire school children here: https://www.nottinghamshire.gov.uk/council-and-democracy/lord-lieutenant
We think you are all amazing.
And so, on to this week's mentions, who are:
Nursery - Erin Q.
F2 – Faith
Year 1 – Lucas
Year 2 – Mia
Year 3 – Ava K.
Year 4 – Myanie
Year 5 – Aiden
Year 6 – Bethany
Massive well done to all of you!
We are really looking forward to seeing what you all get up to next week. 😊