Daily Challenge - Puffin Dream Big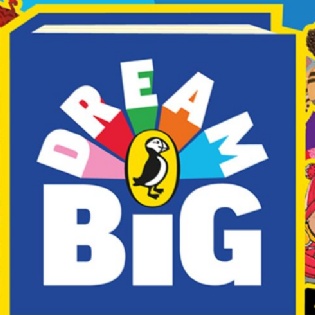 Puffin's Dream Big Live Videos
We have a challenge for you today that celebrate the power of imagination!
Penguin, the book publisher are calling all dreamers! Come celebrate Puffin's 80th birthday and the power of your imagination. Join authors, illustrations and real Puffins for writing masterclasses, draw-alongs and creative challenges. Puffin presenter Radzi will also be taking you on a journey through Puffin's magical 80 year history and there'll be oodles of ideas to keep children dreaming after screen-time.
Thursday's theme is Dream Magic
At 10.30am you can watch Puppet Theatre Workshop. You'll be able to grab a cardboard box and join Hana Tooke for a brilliantly magical and giggle-filled puppet theatre workshop inspired by The Unadoptables.
Then at 3.30pm it's Magic Pony Draw-Along. Get your pens and paper ready and your magic dreaming hats on for a draw-along of Jonathan the Magic Pony with Stuart Heritage and Nicola Slater.
Watch all the excitement on our Puffin books YouTube channel (https://bit.ly/FestivalofBigDreamsYT ) or join the premiere here on Facebook!